Gmail now requires OAuth2 authenication before you can send emails through Kennel Connection.

To set this option, you'll need to install version 7.13.10. Go to
www.KennelConnection.com
and click on Support, Request KC Install & Update. You will receive an email with the latest verison 7.13.10.

This link
will give directions on how to install the hotfix.
Click on File, Business Info, Email tab.

Click Test email settings.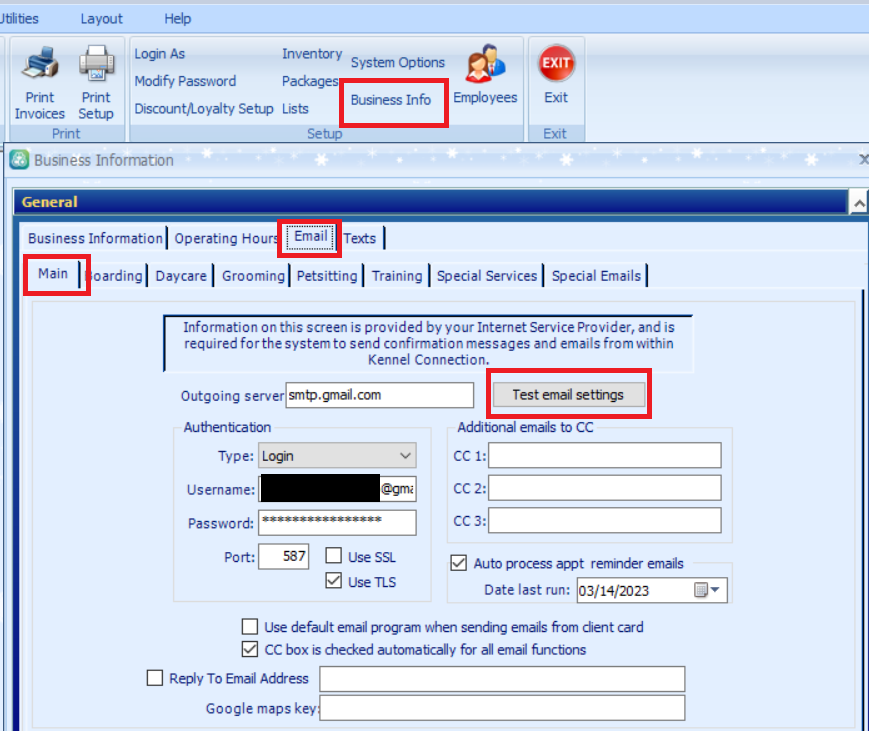 You will get this screen if you are not authenticated.

Click Validate Email.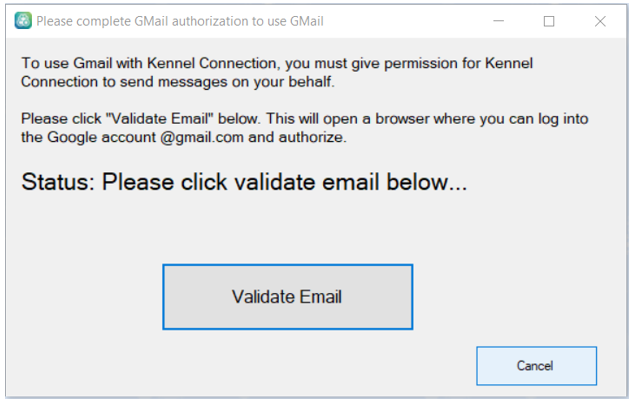 Select the google account you use for Kennel Connection.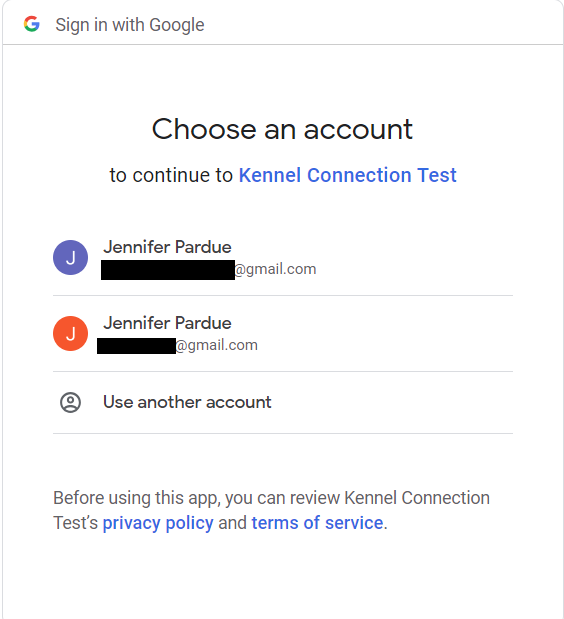 Click Continue to give authorization.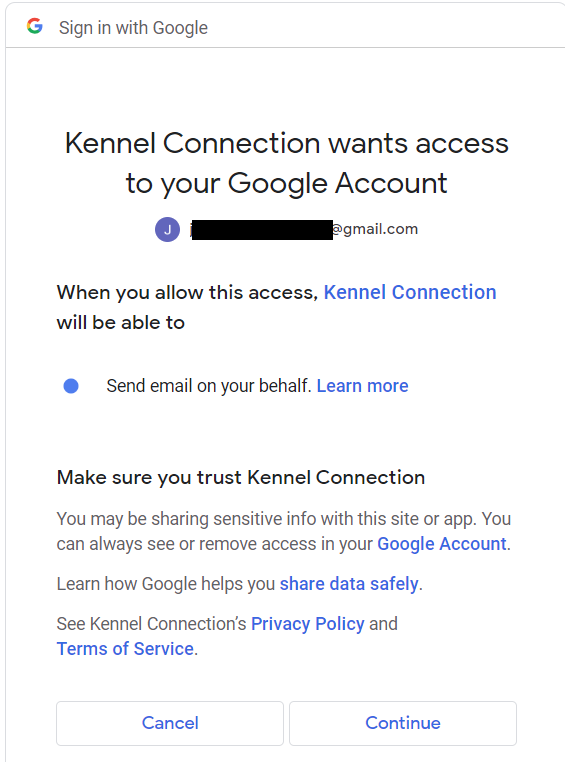 Then you will get this verification message.


In KC, you will receive a message that you are successfully authorized.

Now you'll need to restart Live Access so you send emails from there.
Log out of Live Access.

On your database computer, click on Utilities, Live Access, Restart Live Access.

Once you get a successful message, you can log back into Live Access.

Make an appointment or send a manual email to make sure it will go.