To setup text reminders, click on PawLoyalty, Administration.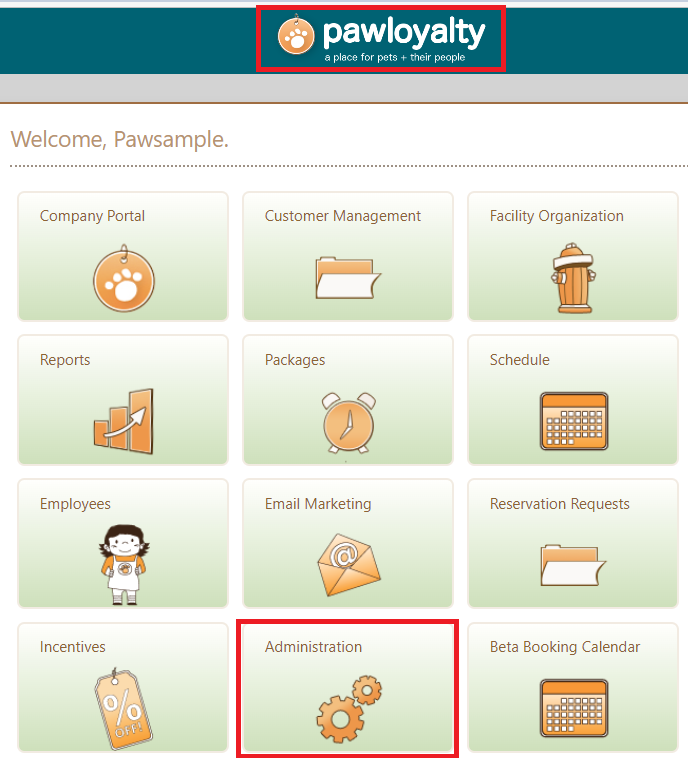 Click on Text Messages.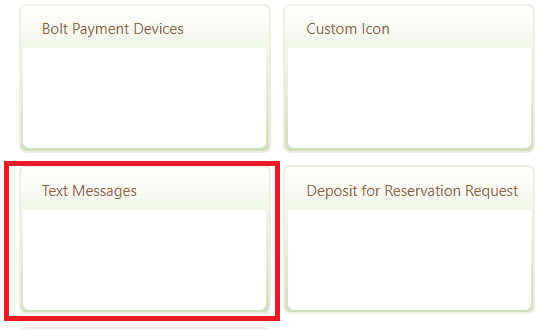 h
Click on Appointment Reminder Contents.

Click the module you'd like to send a text for and enter your message.

Fields available - if you add these in your message, PawLoyalty will populate that information. For example, if you put Hello [First-Name], the text will come through as Hello Jennifer.

Be sure to hit Save when done.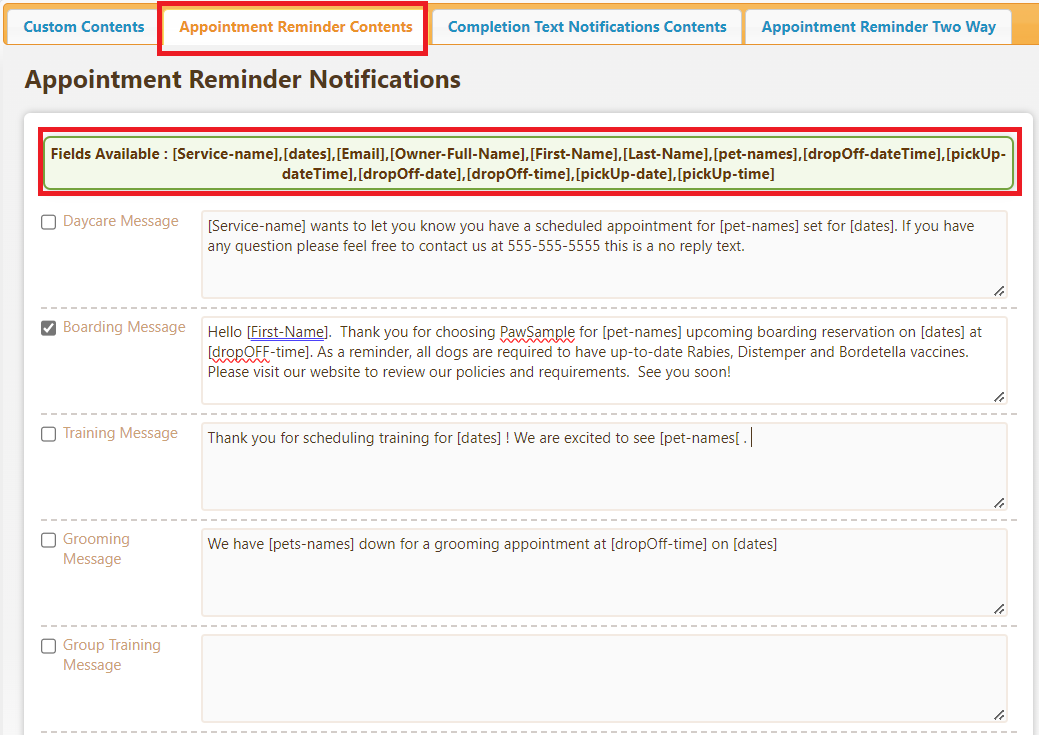 These messages will go based on your cancellation policy. That is set under Administration, Policies.


In this example, text reminders will be sent two days before the checkin date.

Be sure to scroll to the bottom of this page and hit Update when done.