To allow new clients to create an account through the online widget, click on PawLoyalty, Administration.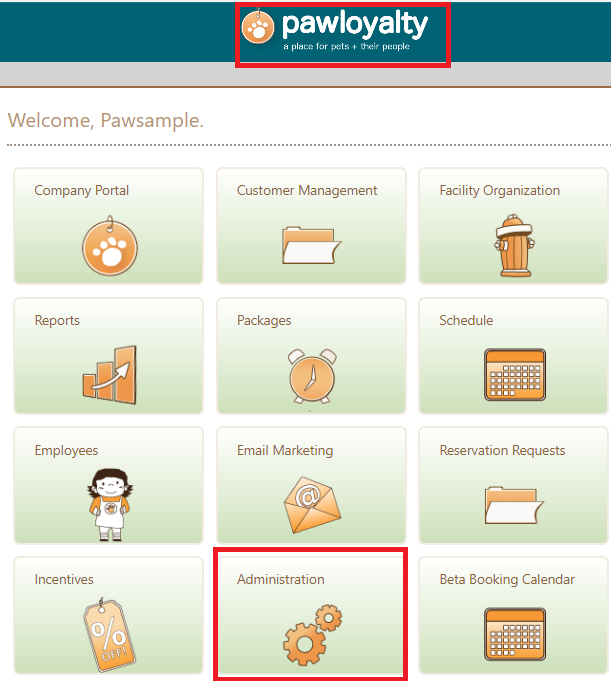 Click on Policies.


Check the box to allow new customers to create accounts.

Scroll down and click Update.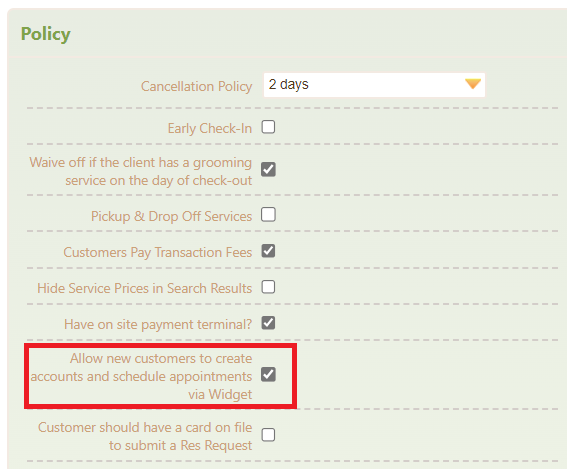 Next, click on Administration, New Customer Profile Type.


This is where you choose the screens new users will need to fill out in order to create an account.

You can also add a Completion message.

Click Save when done.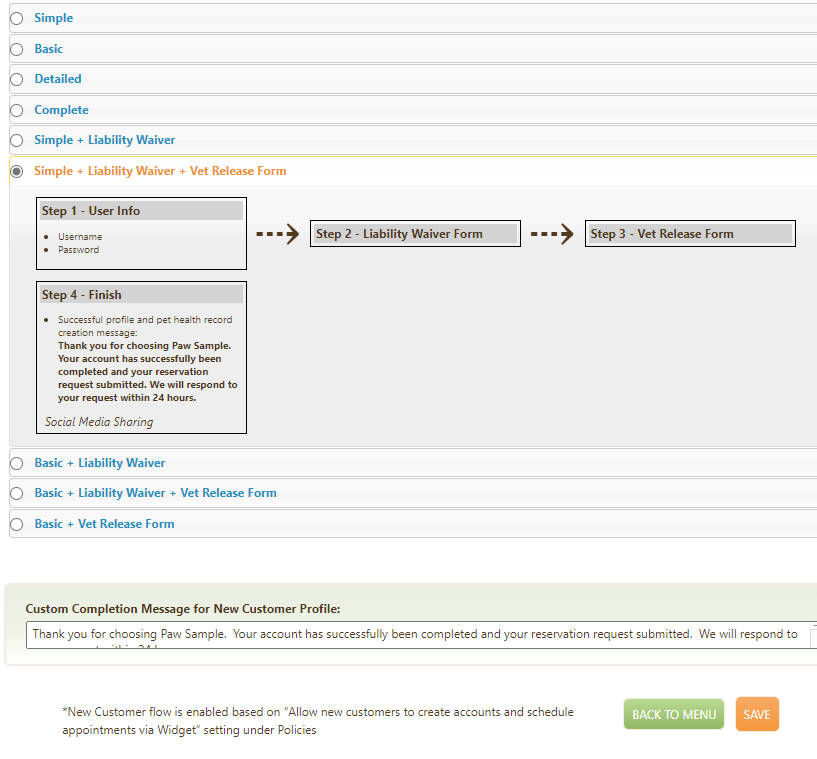 You can choose any option, from Simple where they just need to create a username/password.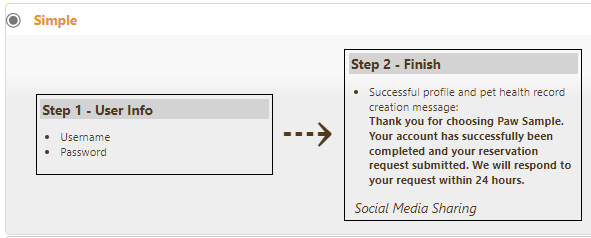 To Basic with a Liability waiver and vet release form.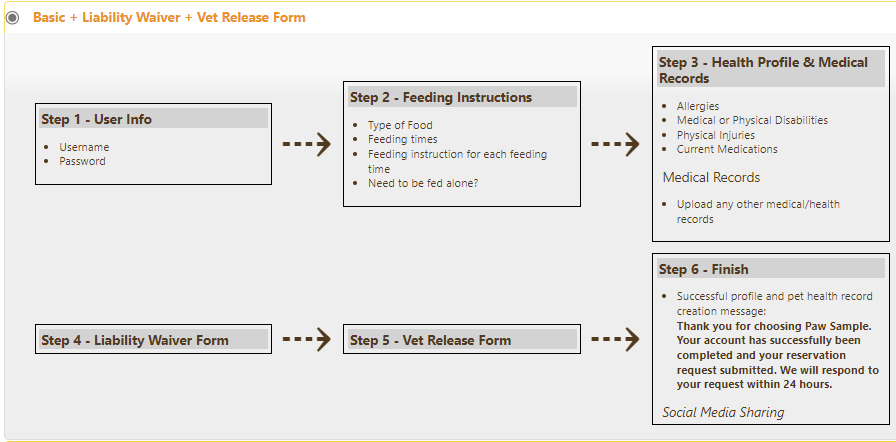 To add your waivers, click on Administration, Waivers.


Upload your waivers and hit Save.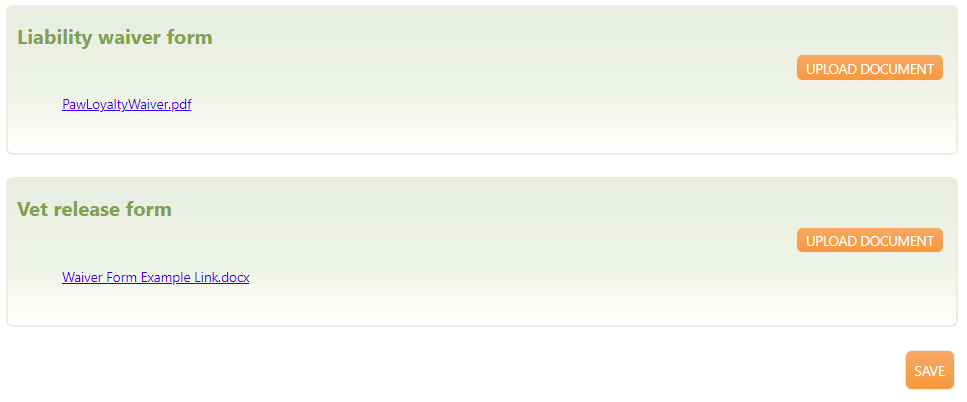 A new client will now go through these steps.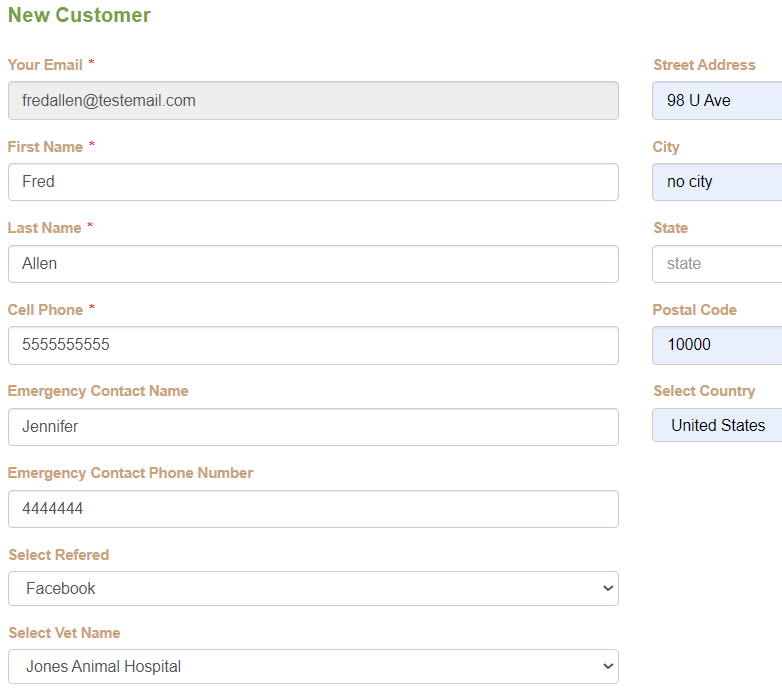 Please note: If your client is adding multiple pets, they need to click Add Additional Pet. Enter all of their pets, clicking this button each time. Then they click the Submit button.

Your client will then be able to submit an appointment.

Then it will go through the rest of the steps, depending on what you enabled.

Setting up a password.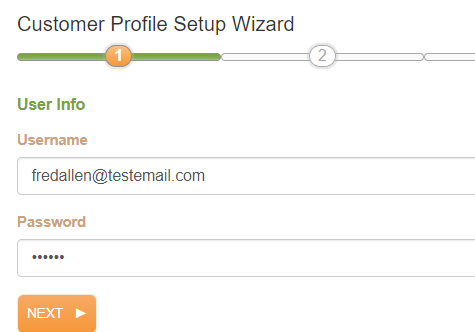 Adding feedings.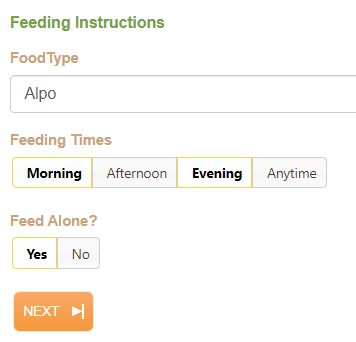 Adding health information.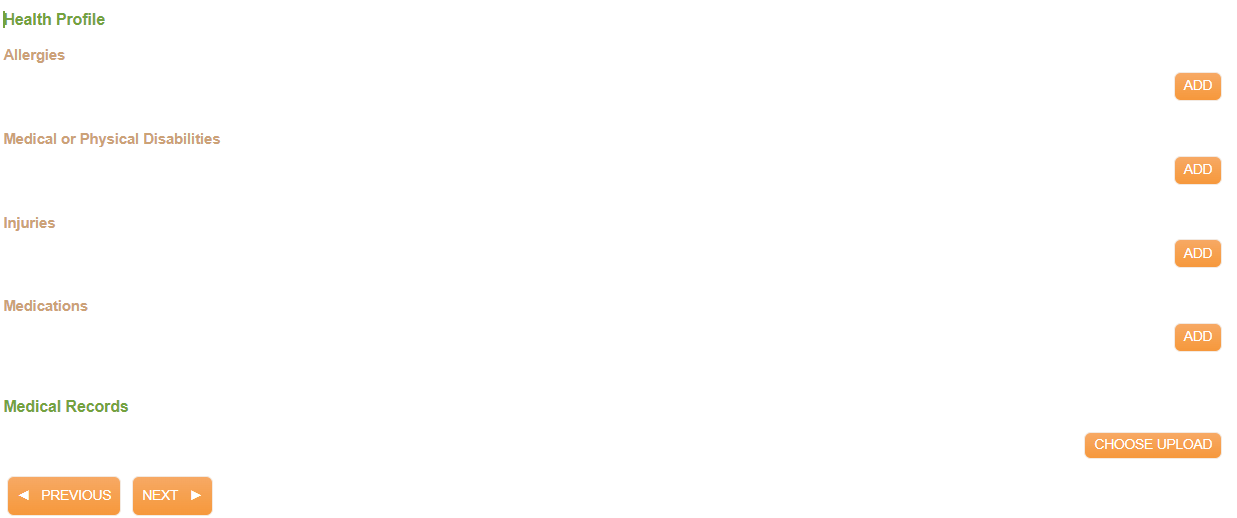 Then they can agree to your liability and pet release forms.