Hello-Groom's main dashboard can show you a lot of info in one space!

The dashboard is separated by three tabs. Awaiting Arrival, Checked-In & Checked Out. This allows you to view clients that have not arrived yet, pets that are checked in and pets that have already checked out and gone home.

The search field can search for any text on that dashboard such as first name, last name, groomer name, appointment times and more. It will filter as you search. Use the drop-down field to sort your dashboard based on a view you prefer.

The appointment icons contain info from the appointment or about the pet/client. Simply hover your mouse or tap for info.

Click the "Groom" button to access the appointment or use the (...) menu over to the right for more options.

For mobile clients (blue van) if they have an address listed on their account, you can simply tap the address from your smartphone to activate your native GPS app and be on your way.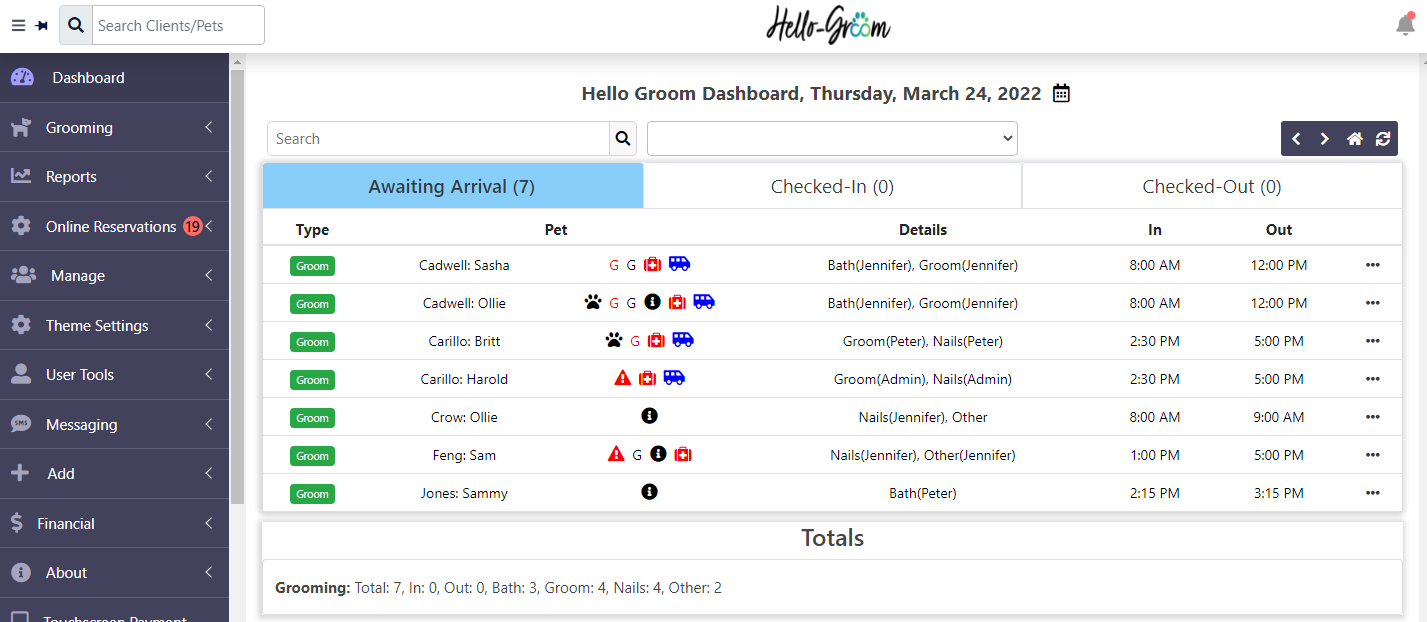 The notification icon in the upper right will alert you to new online reservation appointments, new client signups, new SMS messages (if add-on is being used) and more.