For most websites to function, general use of browser cookies is required. For Live Access, OLR and related features like SMS messaging to function properly, you must have cookies enabled in your browser.

Note that third-party cookies are not required.

What are cookies?

Cookies are files created by websites you visit. They make your online experience easier by saving browsing information. With cookies, sites can keep you signed in, remember your site preferences, and give you locally relevant content.
There are two types of cookies:
First-party cookies are created by the site you visit. The site is shown in the address bar.

Third-party cookies are created by other sites. These sites own some of the content, like ads or images, that you see on the webpage you visit.

With Live Access, OLR, SMS and other KC related functions on the web, only the First-party cookies are required. Below will show you how to enable them for your different browsers.

Edge

Chrome

Firefox

Safari
---

In Edge, click the "Settings and more" button

In the top right-hand corner of your Edge browser's window, you will see a small button with 3 dots in it. This is the "Settings and more" button.

Click it. It will reveal a large menu with more options. One of them will be named "Settings".

Select the "Settings" menu item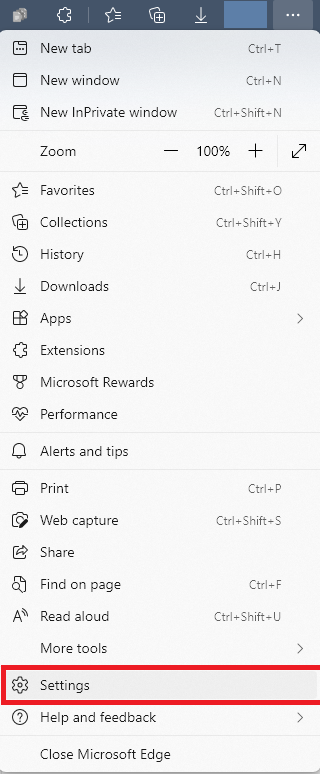 The Settings page will now appear.

Search for "Cookies"

In the search field in the top right of the settings page that has now appeared, type "Cookies".

This will hide all other settings and only show you settings relating to Cookies.

Find the "Cookies and site data" section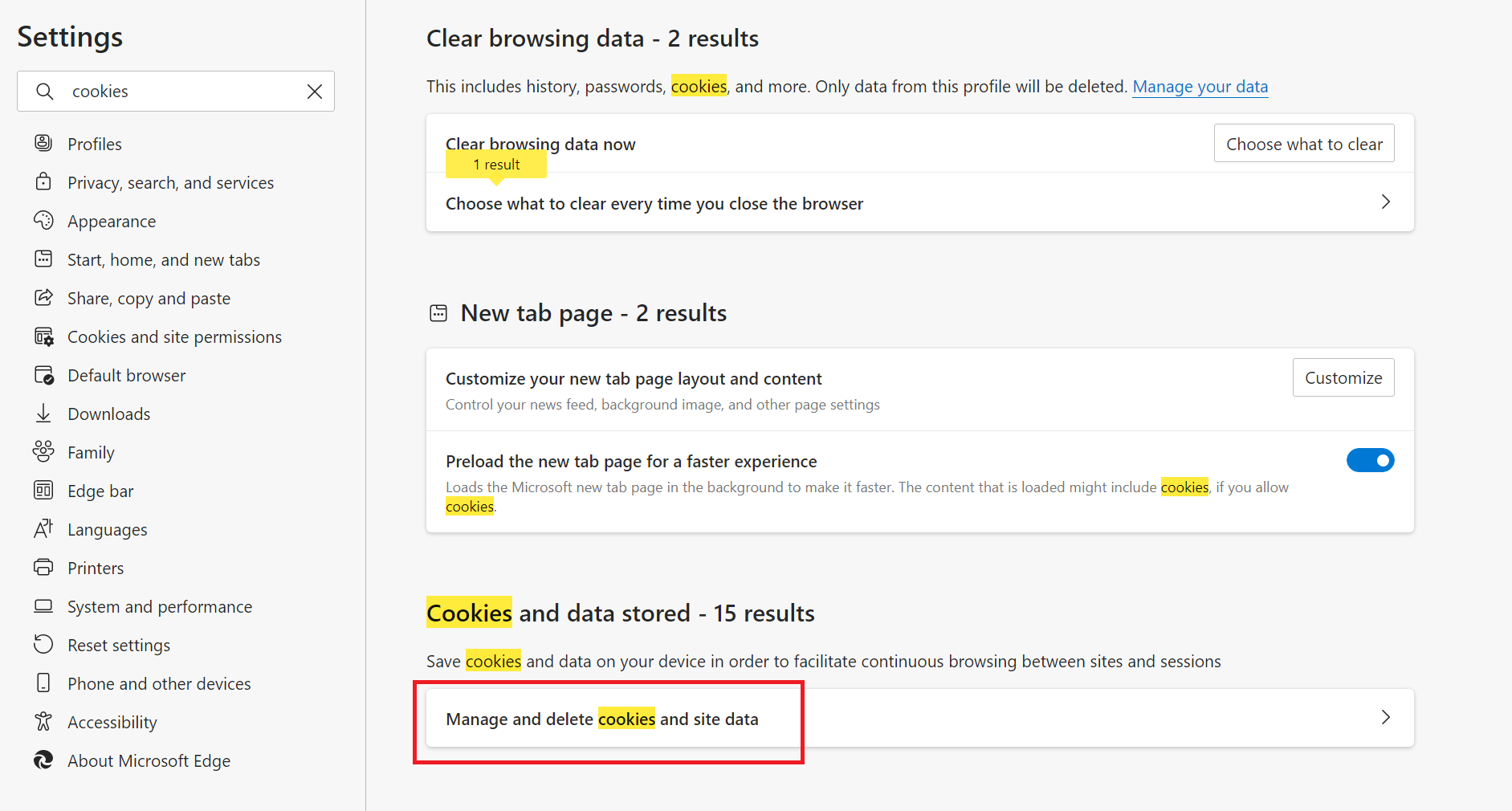 Choose your preferred Cookies settings

You can now change your Cookies setting to what you want.

Edge gives you two controls for Cookie settings. They are controlled by clicking or sliding the control on the right (highlighted in the screenshot by the blue circle).

Allow sites to save and read cookie data (REQUIRED)

Block third-party cookies

To enable or disable cookies, change the Allow sites to save and read cookie data setting. Most websites won't work if you don't enable this setting and it is required for Live Access to function.

We don't require third-party cookies so you may decide to block third party cookies by activating the Block third-party cookies control (so that it is slid to the right and longer blue).

Close the settings tab

Once you've chosen your desired Cookies setting, the setting takes effect immediately. You can simply close the Advanced Settings menu and resume browsing.

---
Google Chrome

On your computer, open Chrome

At the top right, click the three-dot menu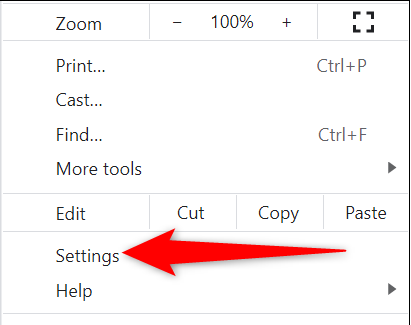 Locate "Privacy and security,"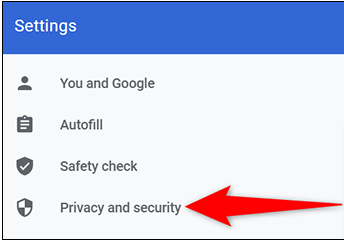 Choose "Site Settings".


click Cookies and other site data.


Choose an option (We recommend "Allow all cookies")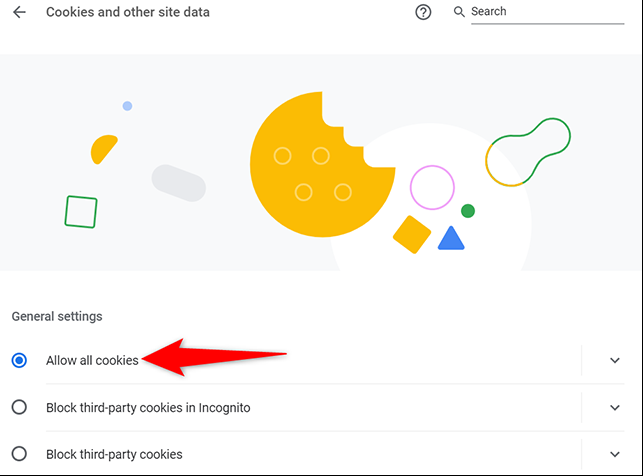 If you block third-party cookies, all cookies and site data from other sites are blocked, even if the site is allowed on your exceptions list.

---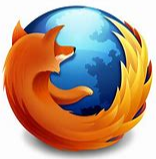 Click ☰. It's in the top-right corner of the window. A drop-down menu will appear.
Select "Options" in the drop-down menu.
Open the "Privacy & Security" tab. It's on the left-hand side in options.

Set "Content Blocking" to standard.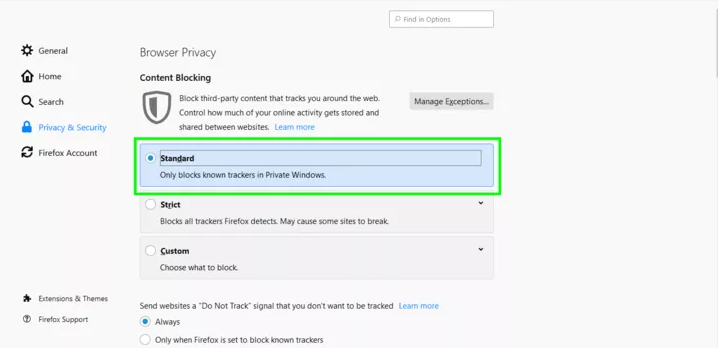 ---

In Safari, click the Safari menu and choose Preferences.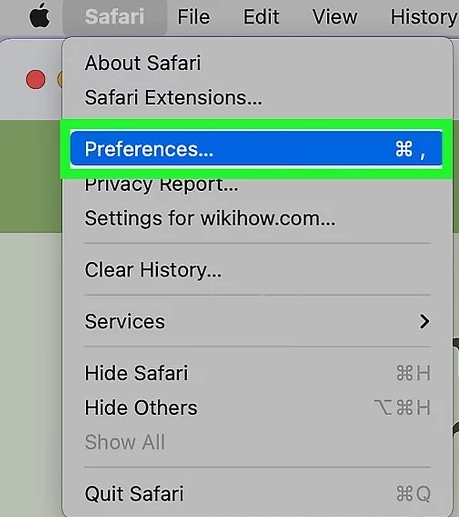 Click on the "Privacy" tab.


Remove the check mark from "Block all cookies"


Exit Preferences.

Please note that these browser options change places sometimes. If the above companies send out updates, the locations or wording can sometimes change. Sometimes it may be easier to simply complete a web search for "How to enable cookies in [insert your browser name here]" to find the most up to date article from the company itself.

Mobile Phones/Tablets: Cookies are also used and required on mobile devices and tablets. A quick web search for "How to enable cookies on [insert device make/model here]" will yield up to date articles as well.