Hello-Groom Accessing Reports
Hello-Groom has many vital reports you can access. For grooming reports, click the grooming option on the left-hand menu and click reports. Once you choose the report you wish to print, it will display the prompt where you can choose report options. (Please note like all websites, when you print from a web browser, it prints to screen first or depending on your browser and its settings, may ask you to choose a printer directly.)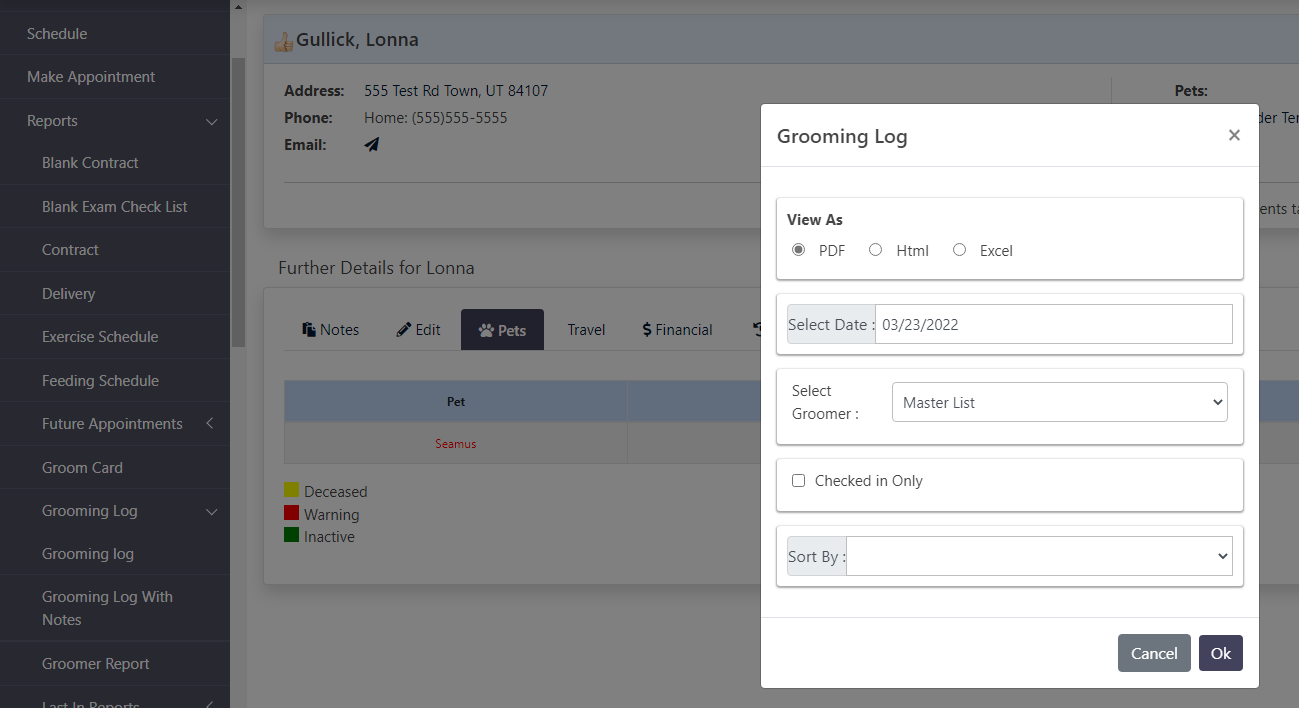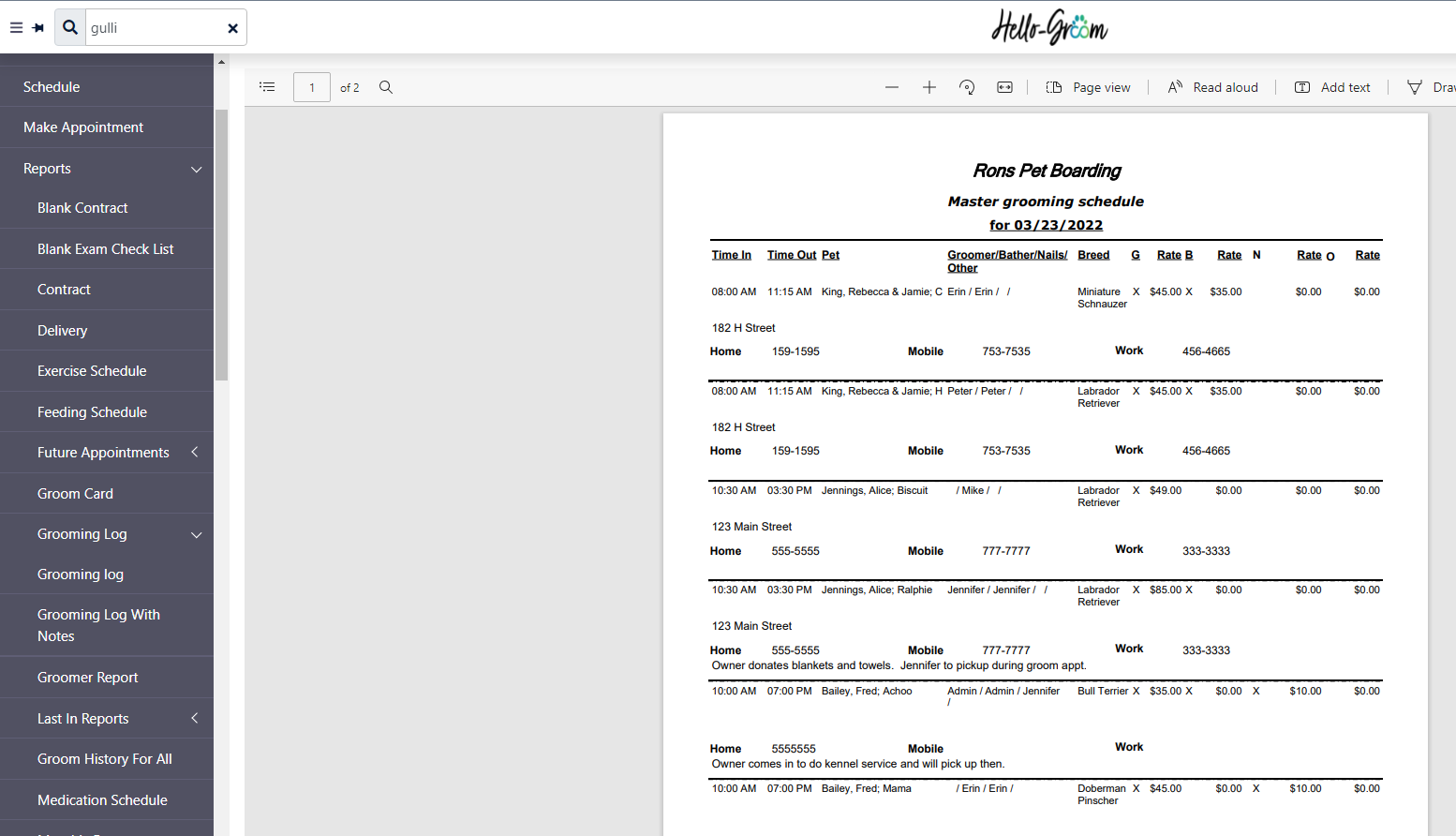 For all other reports, simply click "Reports" from the left-hand menu, choose your sub-category of reports and select your report.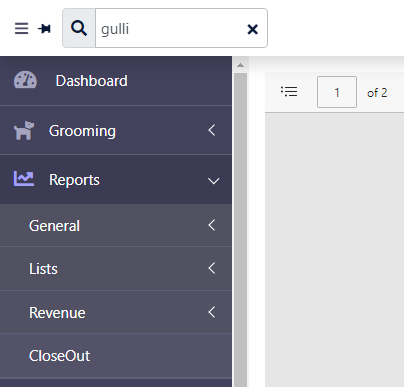 Related Articles

Hello-Groom Waitlist

Hello-Groom offers a waitlist schedule. There may be times where you're fully booked but might want to add a client to the waitlist in case anything opens up. During the appointment creation, you can opt to "add to waitlist" which will add this ...

Hello-Groom - Pickup and Delivery reports

Hello-Groom has a feature for pickup and delivery service. On the appointment, check the box(es) if the pet is to be picked up and/or delivered. You can also add notes here, which will print on the reports. To print the report, click on Grooming, ...

Hello-Groom - OLR Contracts

You are able to set OLR appointments to use the same contract as desktop KC or use a special one just for OLR. You can also require that your customer e-sign the contract. This will be saved against the appointment so you can refer to it later or ...

Hello-Groom Grooming Calendar Overview

The grooming calendar allows many different views & options making life easy for scheduling and reviewing! View all groomers at a time or select individuals. View by shop, mobile or all. Assign colors to breeds and to groomers for easy color-coded ...

Hello-Groom - Using groom notes

You are able to add groom notes specific to each appointment and also setup default groom notes that show on every appointment. For default groom notes, open the pet card, Grooming tab. This screen is where you add default groom notes that show on ...